Creating anything means destroying something. Anything can not be origineted from nothing. But the world is nothing, it is zero (0), almighty SUNNYA, 0 !
Hi ! everybody, me worldlover wanna to be closed to your heart via this website. Intiamacy develops within feelings and sharing or what else ? What about would you please and sorry !? Life itself a bundle of questions. Necessary to answer all, I don't know, but we have a heart that not only pumps blood but also love, affection, sentiments, etc. So me, is here. Please see me and look yourself, touch me and feel yourself, read me and think yourself. If I be you for one time, you would be mine forever. What would you think ? Believe me ! No matter who comes in your life to touch your heart but that is sensation which mask over each and everyone. It is for you, just for you !!
Dear friend ! you are heartly welcomed not only to read but response and to be a part oin which one can enjoy the best of your life. It may be the literature, sports, philosophy, social sciences, politics, fun or anymore.You and me, we should think positive, do positive and step forward. Our this lovely world remain lovely forever !!
---
More on this site
---
---
---
---
---
---
The golden series of words
---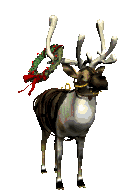 Literature
---